We are happy to welcome you on our web site primarily dedicated to Czech and Slovak customers. At the moment we are working on our English website and we will launch it soon. In the meantime please contact us with your enquiries directly on our e-mail address info@redfir.cz
Anyway we will be more than happy to assist you with your purchase already now, we have EUR bank account and shipping service to deliver you the belt anywhere in Europe.
You can find below some basic information about us and our belts.
REDFIR belts are handmade in the heart of Europe in Czech republic. Production is done in small workshop with 27 years history of leather crafting. We use only premium quality Italian leathers.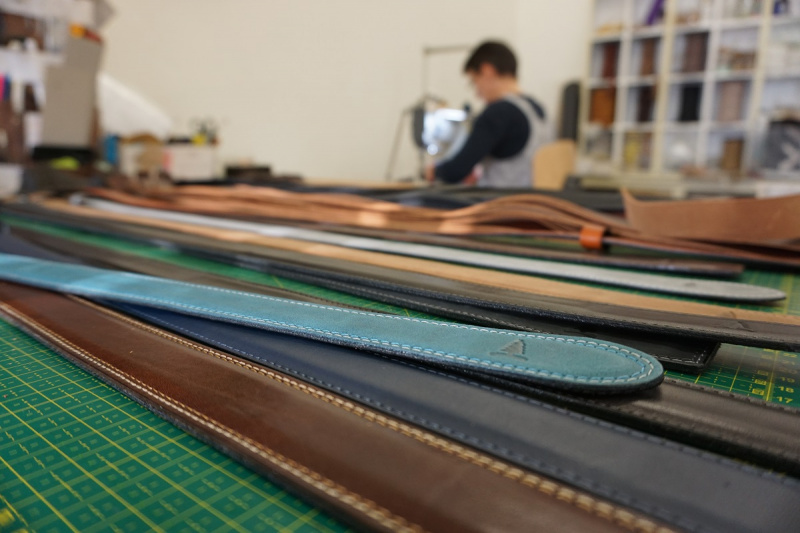 You can find belts without holes also as ratchet belts, automatic belts and buckles, automatic buckle, ratchet buckle etc.
And what is so special about our belts?
Our belts do not have the holes, but special locking mechanism instead. It brings following advantages:
1) Perfect fit

Instead of 5-7 holes, you have 39 options to wear your belt.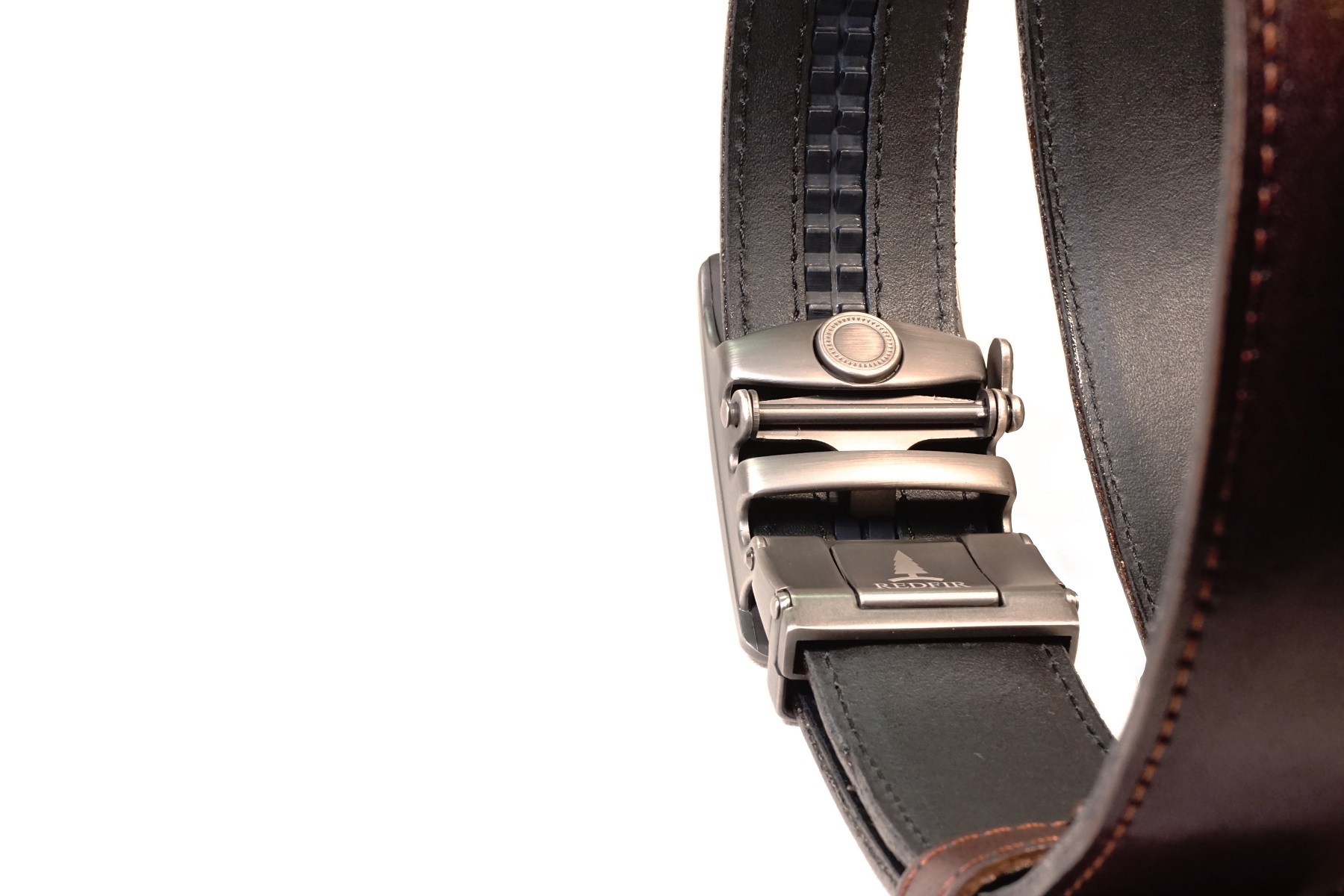 2) Durability
Thanks to special locking mechanism without holes there is no risk of damaging the holes.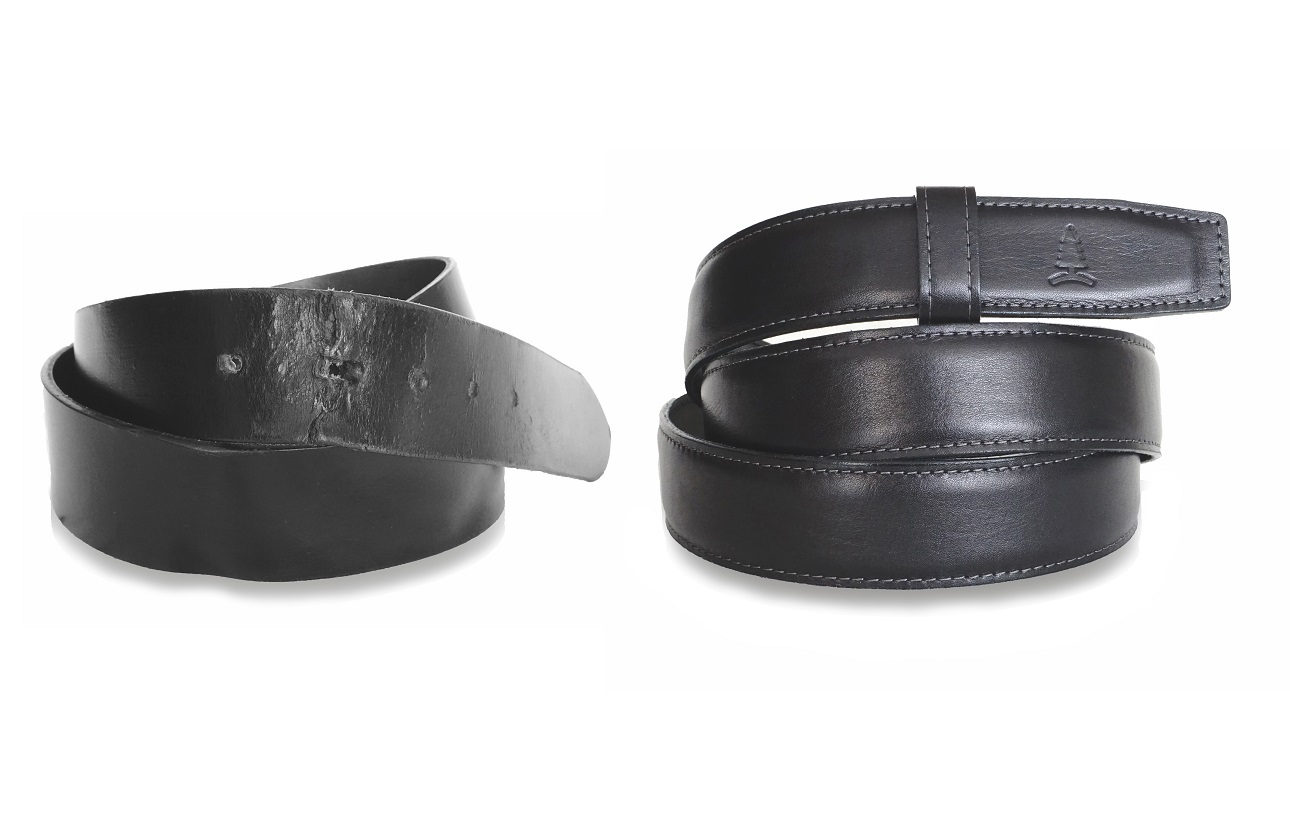 3) Interchangeable buckles
You can easily remove the buckle what means you can combine the leather straps and buckles as you wish and make a perfect fit for your outfit.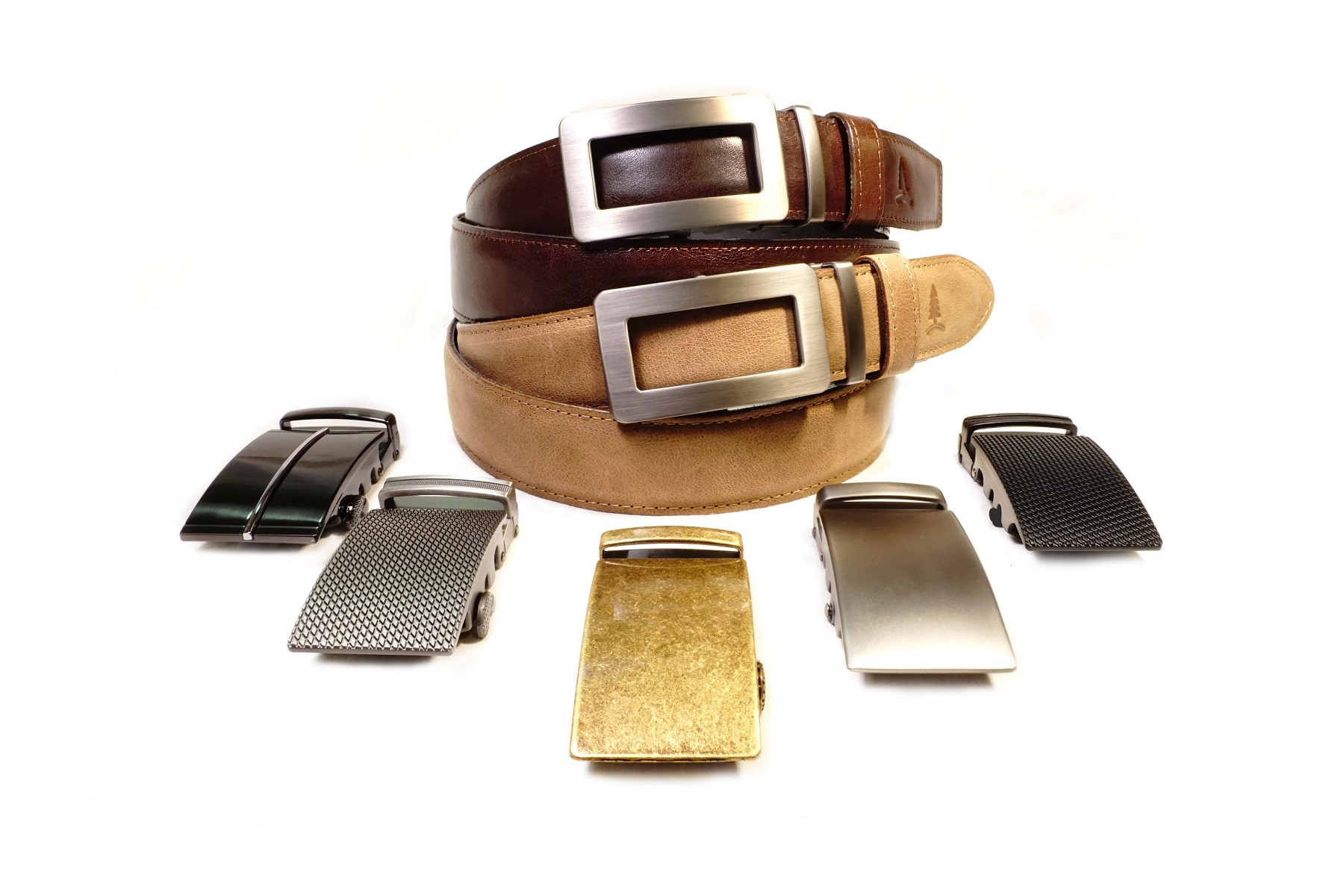 4) One size for nearly everyone
REDFIR belts are in standard length of 120 cm what is suitable for waist size up to 110 cm. Everyone can easily shorten it after removing the buckle if it is necessary. If you need a longer belt, just let us know and we will make a custom belt for you.